Maker Faire 2012
21 May 2012
This year's Maker Faire was made extra special because they scheduled an eclipse to take place during the event. Below is a quick and dirty time-lapse spanning nearly an hour. In reality the sun's crescent was sharply defined, but my auto-focus camera didn't seem understand what it was looking at and the result was rather blurry. I'll try harder for next month's occultation of Venus (weather permitting).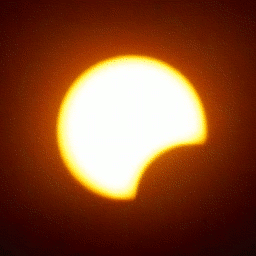 The Maker Faire was as huge and great as always. In previous years Google's presence was anchored by SketchUp. But this year they were absent -- presumably as a result of
Sketchup being sold
. As a result, I unexpectedly became Google's only presence.
Our booth
was packed as I demoed what I've been working on for the past year. More on that later...
Although I didn't get to see much of the show this year, I did get a kick out of seeing the Lego Crèche. Happy children floating in a sea of Lego bricks, ringed by weary parents.