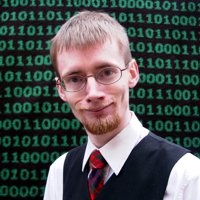 Neil Fraser
For the past decade I've been a software engineer at Google in California. In my spare time I've created a mélange of open-source software. I've also built some rather unusual hardware. On rare occasions I've even been known to write something interesting.
Conservative Toddler
Tuesday, 17 April 2018
My daughter is only two years old, but her vocabulary and critical thinking skills are already on par with many of our elected representatives:
This video may be used against her in the future...
---
Older news: AFV Taping - HP-35 Repair - DMP Rehosted - JS Oscilloscope - Archive