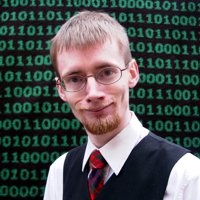 Neil Fraser
For the past decade I've been a software engineer at Google in California. In my spare time I've created a mélange of open-source software. I've also built some rather unusual hardware. On rare occasions I've even been known to write something interesting.
Library 1/4: Ladder
Monday, 16 July 2018
This is the first of four weekly videos detailing the construction of a library in our home. In this video we build the ladder to reach the library.
Beverly is only two years old, so isn't allowed up the ladder yet, but in a couple of years I image she'll spend a lot of her time in our library.
As always, I'm thankful to be able to use Google's workshops for personal projects.
---
Older news: SvgCanvas - Conservative Toddler - AFV Taping - HP-35 Repair - Archive