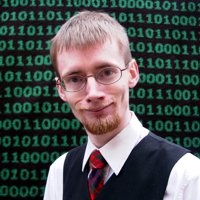 Neil Fraser
For the past decade I've been a software engineer at Google in California. In my spare time I've created a mélange of open-source software. I've also built some rather unusual hardware. On rare occasions I've even been known to write something interesting.
Library 4/4: Finishing up
Monday, 6 August 2018
This is the last of four weekly videos detailing the construction of a library in our home. In this video we install an electrical socket, made the handrails, build the furniture, and paint everything.
This was by far the largest project I've undertaken so far. I'm really happy with it, there's not much I'd do differently if I had to do it again. The only part I'm not totally happy with is the ladder: the first one I built is too heavy for a young child to move, so in a couple of years I'll want to build a lighter one with higher quality wood.
---
Older news: Library 3/4: Railings - Library 2/4: Floor - Library 1/4: Ladder - SvgCanvas - Archive