Cultural Sensitivity
15 April 2010
There are a number of questions which virtually every Canadian citizen can answer but nobody else in the world can answer. Such as "What is Santa Claus' postcode?" [Answer]
Likewise, all my non-American coworkers did a double-take when they saw this truck parked outside, whereas none of my American coworkers saw anything wrong.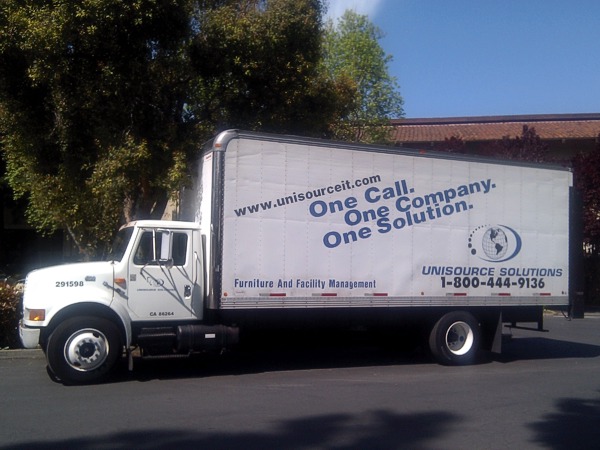 For those of you who don't get it, here's the original slogan. I have to wonder if Unisource's advertised solution is final.
It is good to have a lot of foreign coworkers since they bring perspectives that would otherwise be missed.
Update: Apparently Microsoft made the same blunder a few years ago when they rolled out an advertising campaign for Internet Explorer based on the slogan "One World, One Web, One Program."