Sinh
4 October 2017
Three years ago we brought Thao over from Vietnam. She lived with us, went to high school, learned to program, and grew into a remarkable young woman. She's now completed her first year at University of Waterloo as an honours CS student.
Earlier this year my wife and I went back to Vietnam to teach a CS class at a high school. One of the students caught our attention, and we invited her to live with us in California.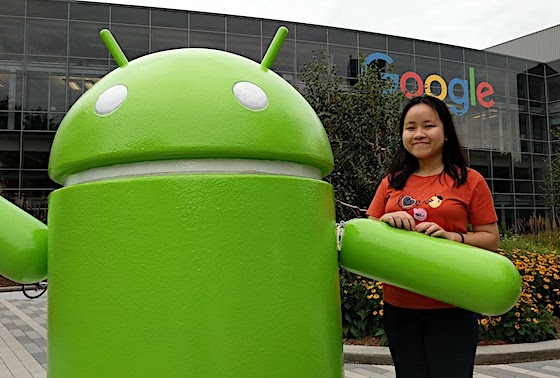 Sinh is settling in well, and has already been elected to the student council at her school. Every day is a learning experience. We just finished several weeks of studying the Apollo project. I think she's ready to be introduced to Star Trek next.