Cycling Britain: Day 15
Inverness → Alness → Bonar Bridge → Culrain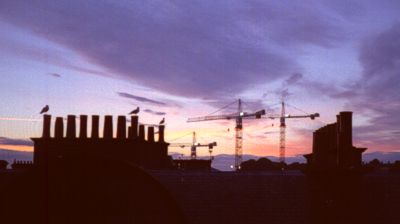 Sunrise over Inverness. Three tower cranes on the construction site of the new shopping centre swing idly in the wind like giant weather vanes.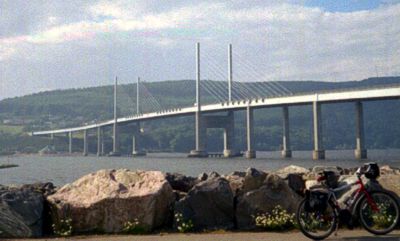 The Kessock Bridge over the Beauly Firth is the main connection from Inverness to the North.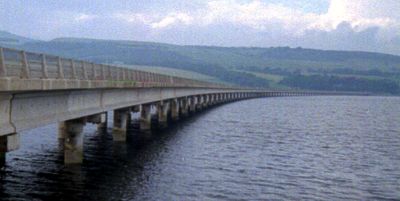 A short ride over the Black Isle, then another bridge over the Cromarty Firth. This bridge seems to go on forever.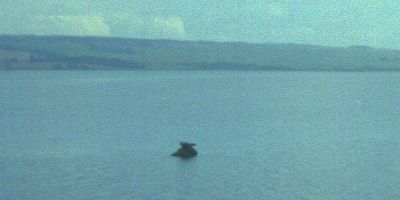 A seal basking on a rock in the Cromary Firth. There are also dolphins here.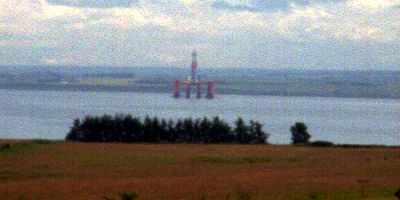 Oil rigs from the North Sea are towed into the Firth for repairs and storage.


There are three routes North. Naturally I took the one that went over a mountain. The top of Struie Hill is midway between two cloud decks. On the way down (at high speeds!) there's a stretch where one suddenly dives into the lower cloud layer and loses all visibility.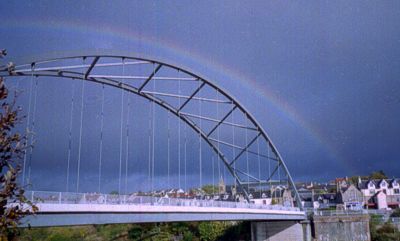 Sometimes rainbows appear in the most appropriate places, in this case over Bonar Bridge.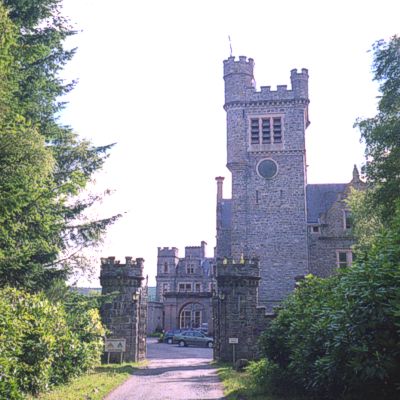 The hostel at Culrain is called Carbisdale Castle. And that is precisely what it is -- a castle (or at least a stately home).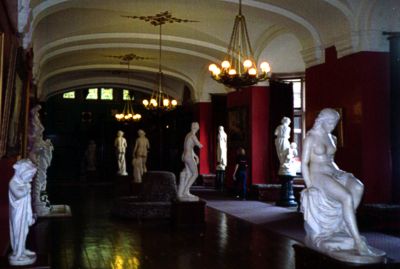 An indoor statue gallery, a grand staircase, a clock tower, stain glass windows; these are things one normally would not associate with a hostel.

19th century instant messaging!