First Dance
6 December 2021
Beverly had her first public dance performance on the weekend. Just a few Pas de Basque and high cuts, typical for primary students. Due to Covid, she's the only person in her dance class. Thus this was also her first time seeing other Scottish Highland dancers.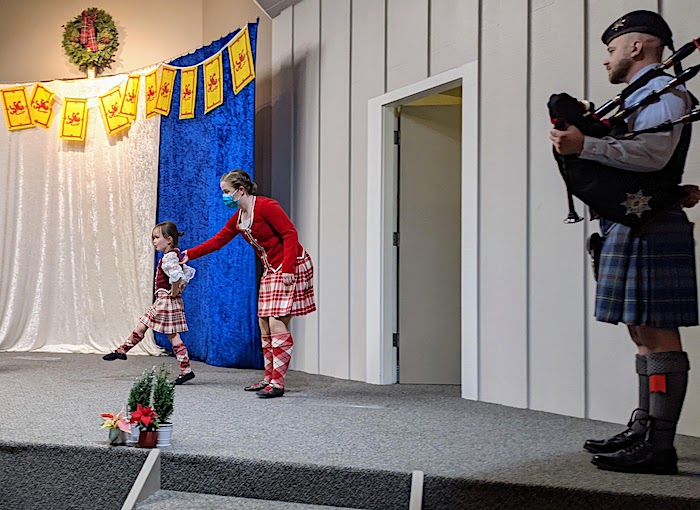 She did quite well and described the experience as "fun". Performing in front of ~150 strangers was no big deal. Tomorrow she'll perform again at "Christmas in the Park", an annual event in San Jose.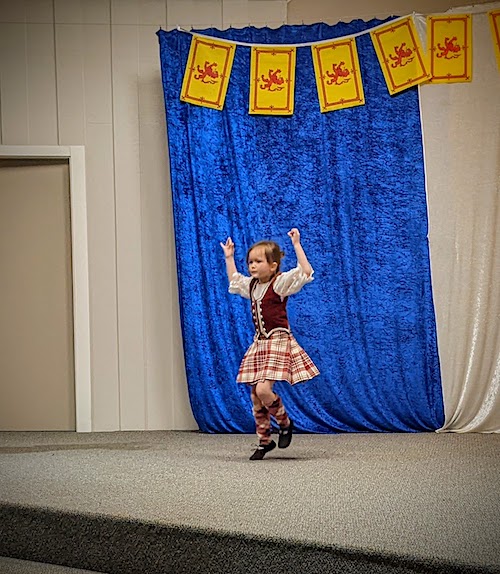 I look forward to the two of us being able to do the sword dance together.