Street View Costume
29 October 2011
Halloween is of course my favorite holiday, so I usually do something special. This year I made a Street View costume.
As with any good Halloween costume, it starts with a sheet over one's head.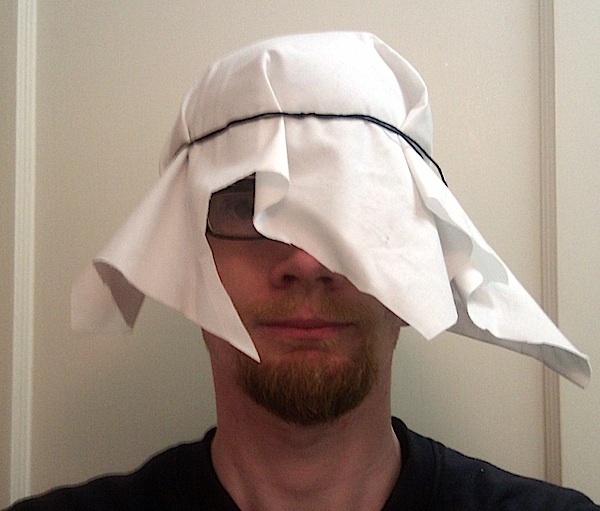 The sheet was covered with two layers of papier-mâché, the edges were folded up, and two more layers of papier-mâché held it all together. After drying overnight I had a skullcap that was perfectly formed to my head.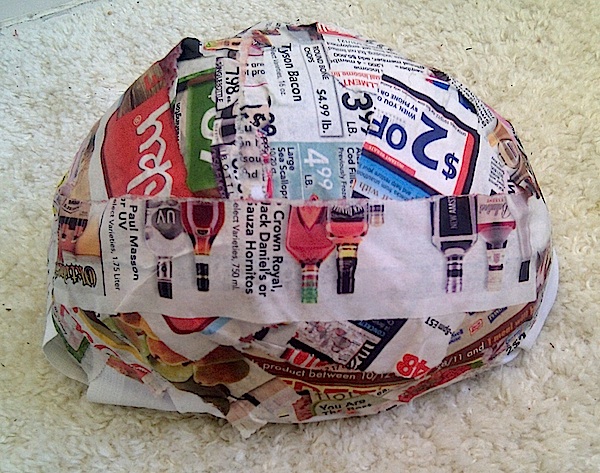 The basement of building 42 contains piles of interesting junk. I picked up an aluminum shell that was a prototype for the R7 Street View camera rig. It was a bit banged up, but nothing I couldn't fix.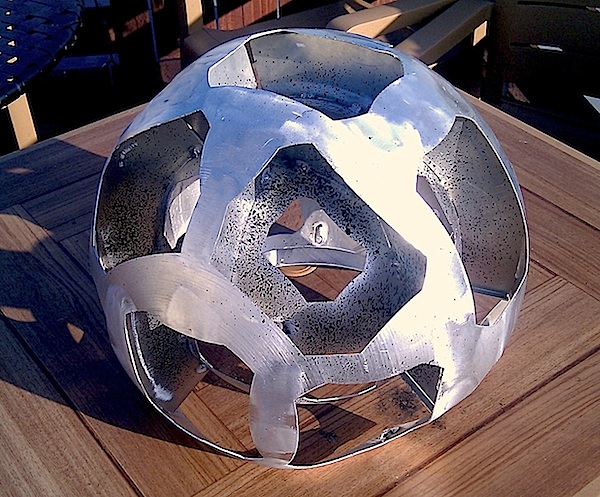 Five layers of paint later, some glue, sponges and more papier-mâché to affix the skullcap, the headgear was ready.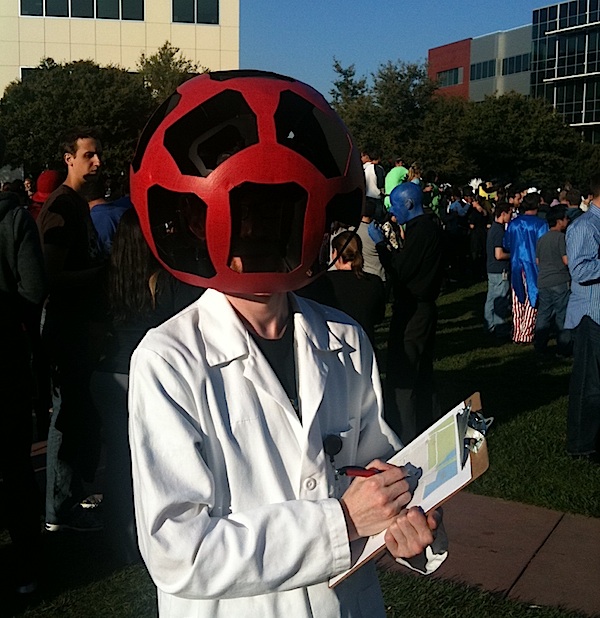 My costume was quite successful at Google's internal Halloween party. Everyone here in Mountain View is familiar with the Street View cars since they are always coming and going. If you haven't seen one, below is a photo.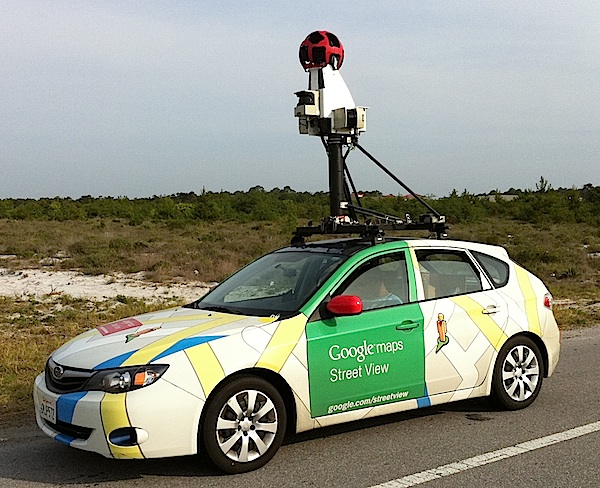 My apologies to the job candidate (Hi John!) whom I interviewed today while wearing part of the costume and carrying the rest. He must think we're weird, or something.
Happy Halloween everyone!