Cycling Britain: Day 10
Newcastle upon Tyne → Blyth → Shilbottle → Wooler → Kirk Yetholm


180° panorama of the North Sea near Blyth. Expands to 2000x370.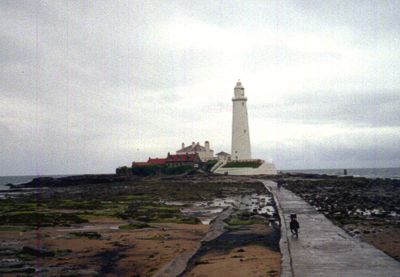 Chris' train from Edinburgh leaves tomorrow in the early afternoon, whereas I don't have to get to the city till evening. So at this point we split up, Chris heading for the hostel at Coldingham which is quite near Edinburgh, while I headed for the hostel at Kirk Yetholm which is more evenly spaced between Newcastle and Edinburgh.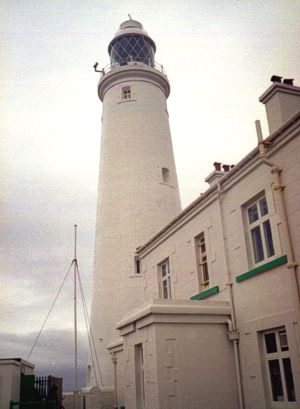 The rain was still coming down today. I've never been so wet in my life. At one stop I made a survey of my bike and equipment and found that the only waterproof item that I had turned out to be my water bottle. Even my leather gloves reverted to their original animal state with the original pores opening up and the tanning compound washing out. I wouldn't have been the least bit surprised if they had started to Moo. These notes (which I transcribed upon my return) turned into papier maché and required considerable care to rescue. I'm very glad now that I didn't bring my PalmPilot and keep my notes on it.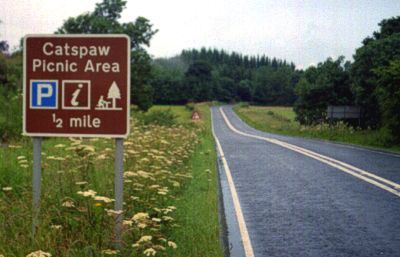 Ahhh! She's everywhere!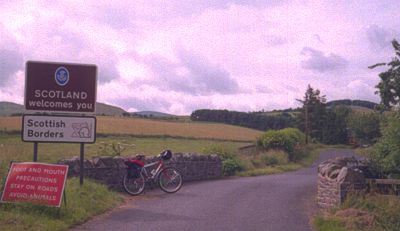 Scotland welcomes you.
Foot and mouth precautions: stay on roads, avoid animals.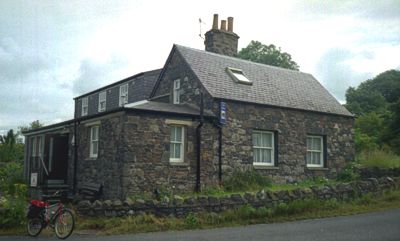 In addition to the rain, today was also a day of surprising changes. This morning I was in England and by night fall I'd crossed into Scotland. It was really interesting to see the countryside shift its appearance hour by hour. Brick buildings were replaced by stone buildings. Fields of cows gave way to fields of sheep. The classic English hedgerows turned into classic Scottish stone walls (presumably because the sheep would eat right through the hedges).