Cycling Britain: Day 11
Kirk Yetholm → Kelso → Galashields → Edinburgh
The best part about the Kirk Yetholm hostel is their drying room. I'd hung everything but myself on the hooks, went to bed, and by the morning everything was bone dry. What a difference that makes. Back in Newcastle there was no drying room (unusual for a Youth Hostel) so everything had still been damp the next morning.
There was an odd side effect of Kirk Yetholm's rather effective drying room. Earlier in the trip a quantity of oats had spilled into my handlebar bag. Yesterday's rain turned said oats into a gooey mess at the bottom of the bag. And the heat of the drying room had baked the mess into a surprisingly good approximation of porridge.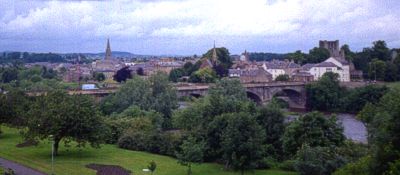 The town of Kelso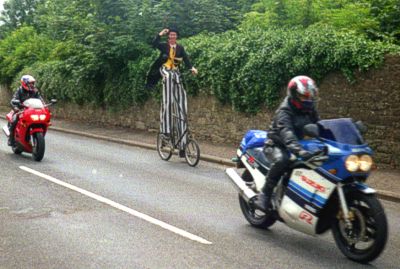 The inhabitants of Kelso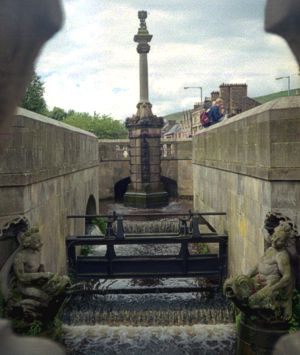 Many towns have a fountain in the town square. But in this case a stream which conveniently flowed through the center of town was harnessed for more impressive waterworks.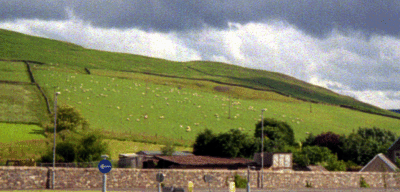 One dog vs. one hundred sheep.
Dog wins.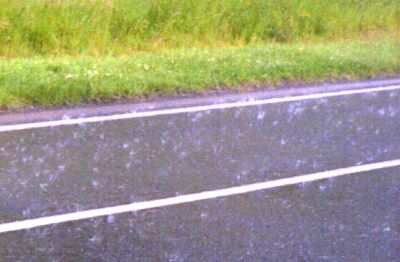 Yesterday's rain made an encore presentation today. This time accompanied by hail.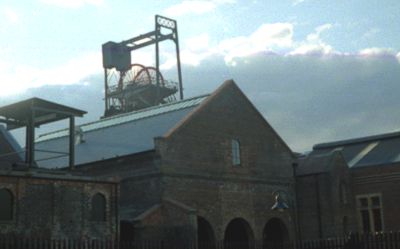 Formerly a coal mine, this building now houses the Scottish Mining Museum.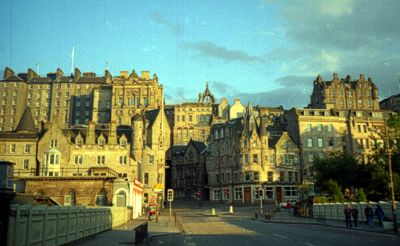 Glorious Edinburgh. For the first time since London, I'm in a place I've been before.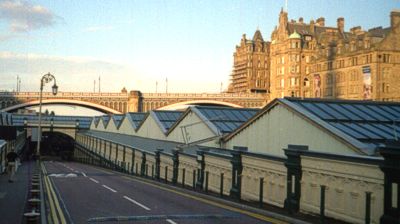 Waverley Station. I've been away from work for over a week, and my presence is "requested and required" back in Inverness. So I'm taking the train from Edinburgh back to Inverness, then returning to Edinburgh next weekend to continue the trip exactly where I left off.