Cycling Britain: Day 8
Goole → Selby → York → Easingwold → Thirsk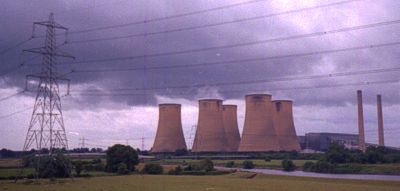 The wicked wind of the West was still blowing today, though thankfully only with a fraction of yesterday's force.
Over the past day we've been cycling by so many gigantic coal-fired power plants that today we thought we'd drop by one of them and take a look. The security guard at the gate of the Drax plant had other ideas. Oh well, I'll try again at the end of my trip when I pass the Dounreay nuclear power plant on the North coast. At least I have a client who works there who might be able to get me in.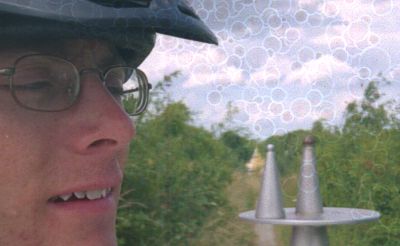 At Selby we joined a cycle path that runs along another abandoned rail line all the way to York. Having traveled on converted rail lines before, we knew what to expect. We'd forgotten that this is England, and that one must expect the unexpected. The first clue was when we cycled past the planet Pluto.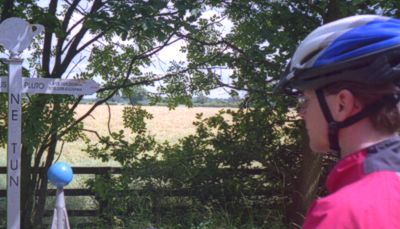 Followed by Neptune ...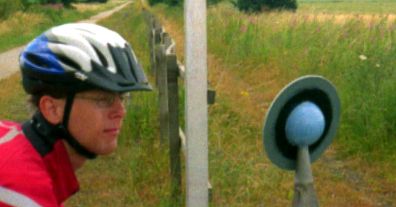 ... Uranus ...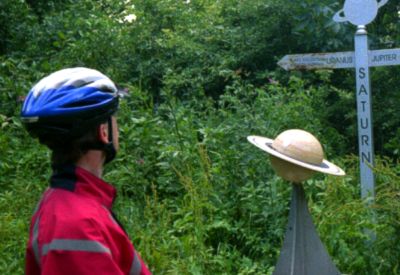 ... Saturn ...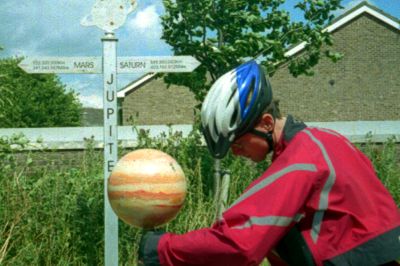 ... Jupiter ...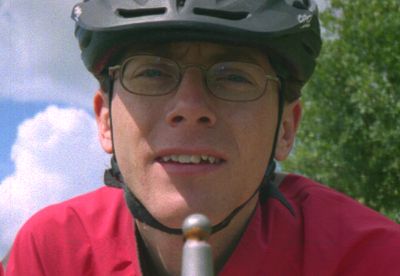 ... Mars ...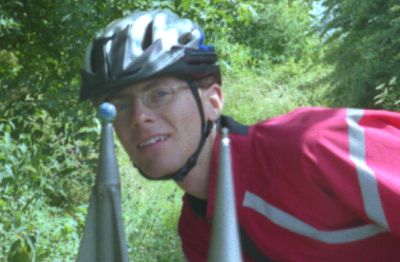 ... Earth ...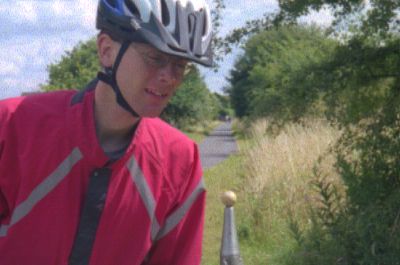 ... Venus ...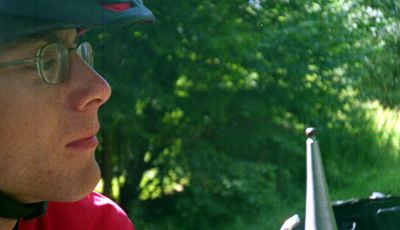 ... and Mercury.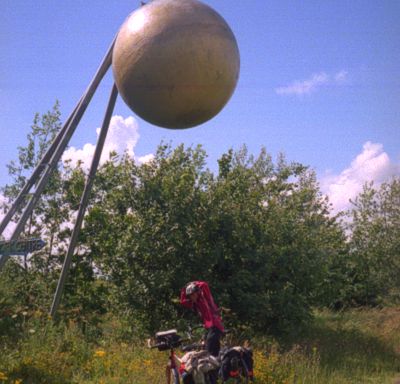 It seems the University of York has built a scale model of the solar system along the cycle path with the Sun at York and Pluto at Selby. What a wonderfully entertaining project.
[See the Cycle the Solar System website for more information.]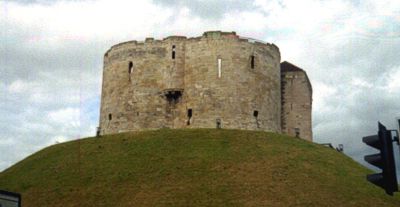 York is an absolutely stunning city -- by far the nicest large urban area I've seen to date. Reminds me strongly of Regensburg, a town in Bavaria where I lived for a couple of years. Roman walls, Medieval buildings, twisting streets, a canal and river.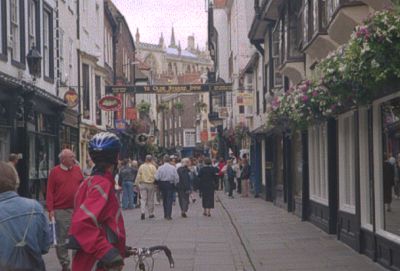 Unfortunately due to yesterday's horrible wind we didn't have time to give York more than a drive-by treatment. However, this doesn't bother me too much; there is so much to see here that the planned half-day wouldn't have even scratched the surface. I'll take the train back to York and spend a full weekend exploring it and its museums thoroughly.
[Update: I returned with Michelle on the Jubilee Weekend the next summer.]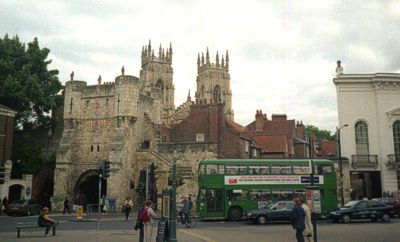 Throughout our trip we'd been staying at one nearly empty youth hostel after another. As a result I'd become quite lax about booking ahead for the next night, preferring to cycle through the day then book a nearby hostel in the afternoon once we were confident where we'd end up that evening. Unfortunately this changed rather dramatically at York. Both hostels in the North York Moors were booked to capacity when I phoned that afternoon. So we had no choice to keep cycling and stay at a B&B in Thirsk. In the future I'll start reserving earlier.