Robot Xylophone
My daughter's school gave every student an eight-note xylophone for christmas. I decided to make some upgrades. Here's the video.
The xylophone is completely unmodified and sits on top of a wooden frame. All the wood in this project was scrap.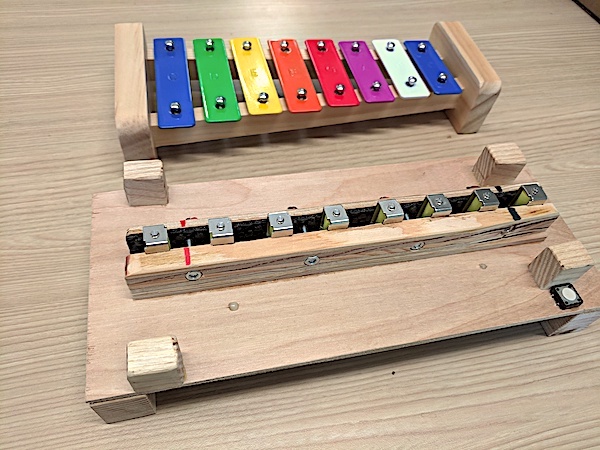 Each of the eight notes is struck from underneath by a 12V DC push-pull solenoid with a 4mm stroke. They sell online for $1 each. The solenoids are clamped into shallow grooves cut into the wood. A strip of non-slip fabric keeps them from sliding around.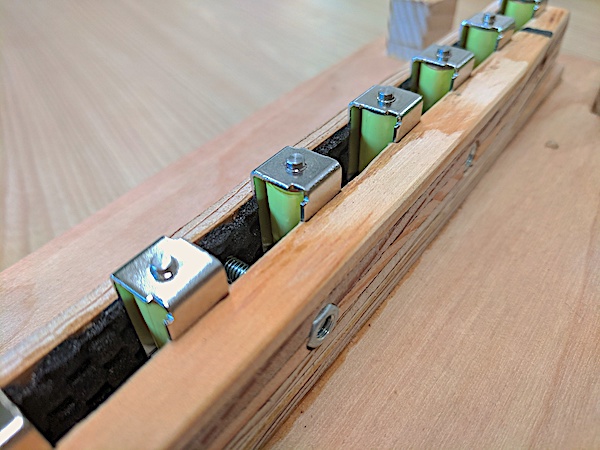 The underside houses the electronics. An eight-channel relay board switches the solenoids on and off. Using relays is gross overkill, but at $8 for the pre-made board, it was a quick and easy solution. Each channel has a backlash diode to discharge the solenoid, since I found that the collapsing magnetic field created an electromagnetic pulse that induced a reset on the microcontroller every time a note was played.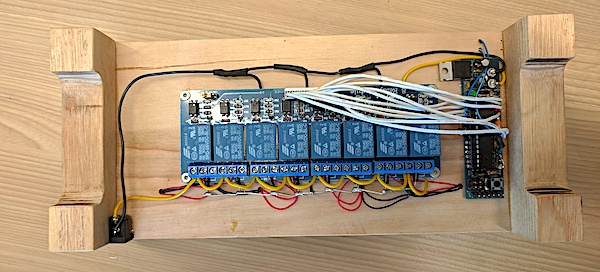 The microcontroller is an Arduino clone, called a "Boarduino". It has no mounting holes, so had to be epoxied to the wooden frame. In addition to the eight outputs, there's one input used for the play button.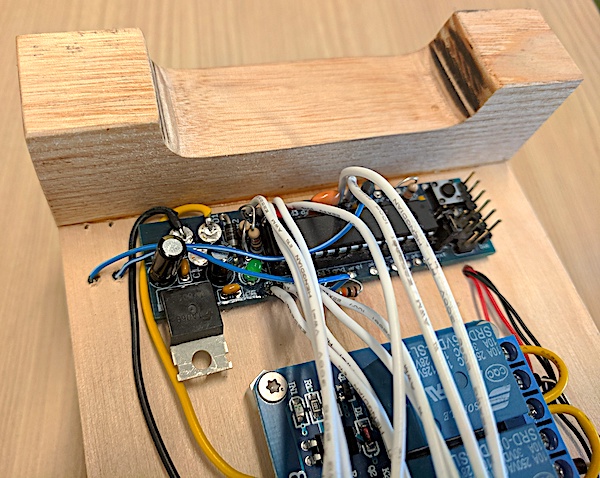 The Arduino software simply plays one tune after another, waiting for the play button between tunes. I programed "Twinkle Twinkle Little Star", "Mary Had a Little Lamb", "Frère Jacques", and "Ode to Joy". My manager at work contributed "Cripple Creek" (here's an MP3 of how it sounds).
This was a fun one-day project. Total cost was about $20. My daughter seems to like it.

Last modified: 8 July 2019