Telescopic Mechanical Arm - 1
The TMA-1 project has been under intermittent development for a decade (with no visible end in sight). Its basic parameters are as follows:
Three axis robot, plus electromagnet (expandable to eight functions).
Based on the movements of the Gradall Excavator.
Strong enough to lift a brick with ease.
Interfaced to a PC via 2 parallel ports and 1 joystick port.
Framework constructed out of Meccano.
Fixed base, arm reaches 0.75m from centre.
Worst-case seek time of 10 seconds.
Extremely durable and failure-resistant.
Apparently on perpetual loan to OCESS.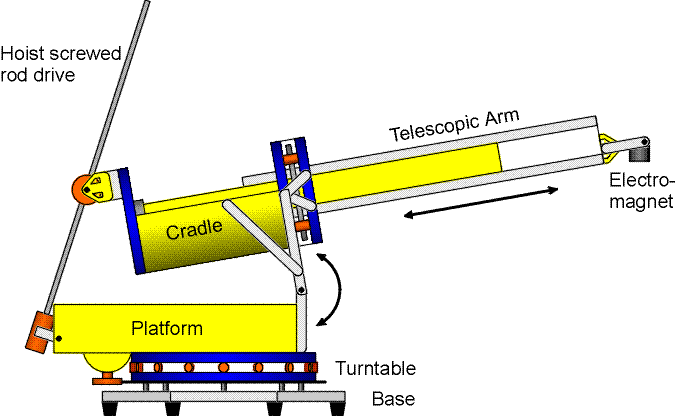 Side view of TMA-1 robot.

Last modified: 22 November 2000