Photographs of the Digital Routes office move.
October 2004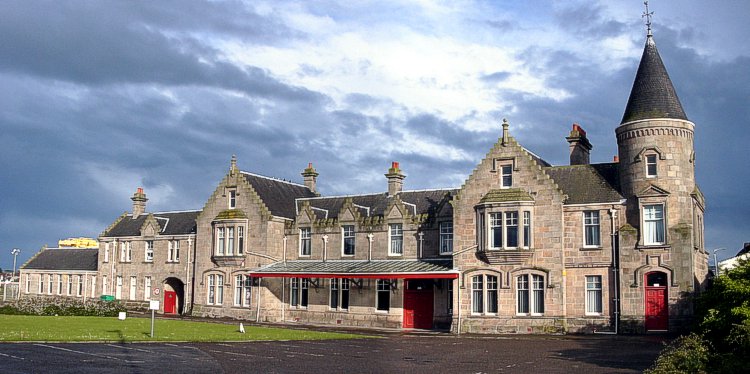 Our old office was beautiful, but was far too large and completely impossible to heat.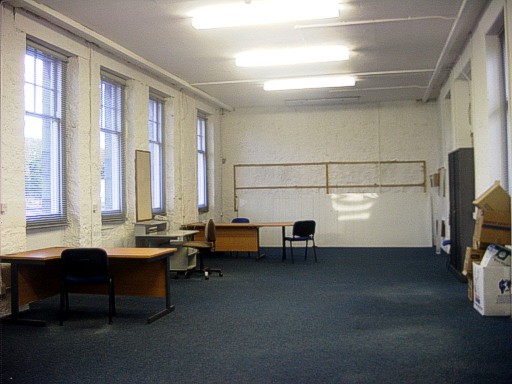 With everything packed up, the place looks very empty. Many years of fond memories.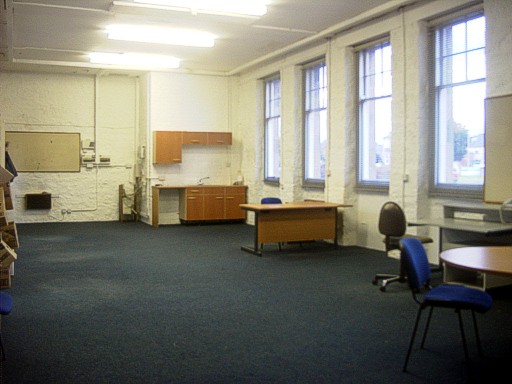 We won't discuss what was discovered behind the filing cabinets...
Our new office is smaller, right in the middle of town and is much warmer.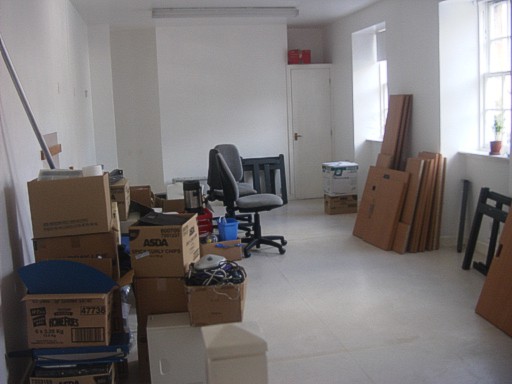 The new office with most of the furniture moved in. Flat-packed furniture is very ... flat.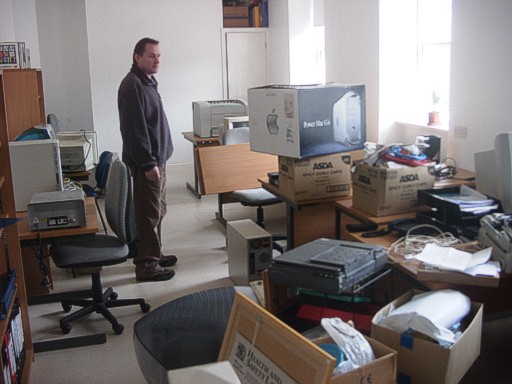 All the furniture has been assembled. Dave surveys his new working environment.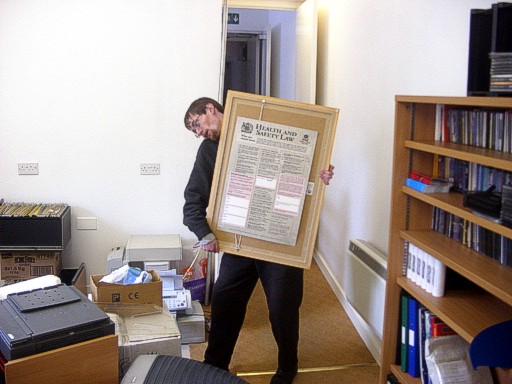 Neil injures himself while carrying the over-sized health and safety notice.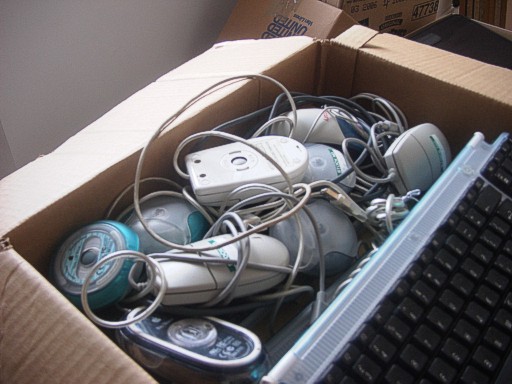 There were only two mice in the box when it was packed. They breed like crazy.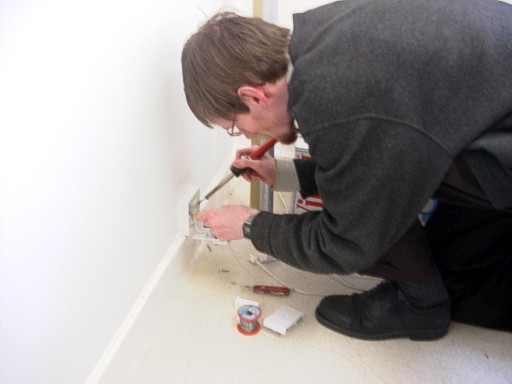 To electrocute Neil, dial 01343 552275 right now.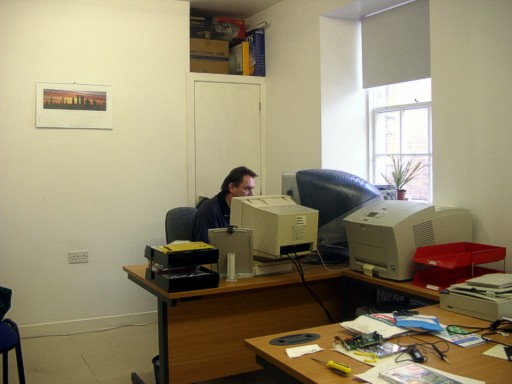 Dave brings his computer back online.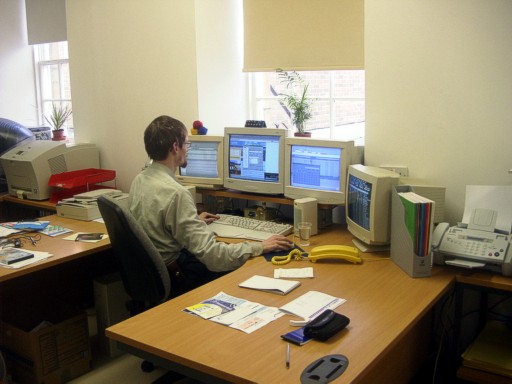 Neil aligns his monitors.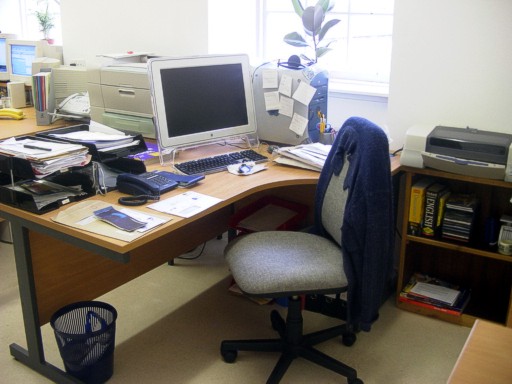 Val chose to go on vacation this week.
In addition to the area shown, there are three more desks, a conference room, kitchen, bathroom and aquarium. We're very happy with this office and its more central location in Elgin. If you're in town, do drop by!